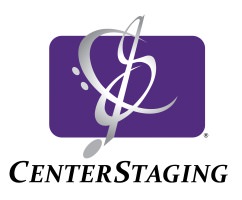 VENUE
CenterStaging
3407 Winona Ave., Burbank, CA 91504
http://www.centerstaging.com
AIRPORT INFO
The Burbank Bob Hope Airport is 5 minutes from CenterStaging.
http://bobhopeairport.com
Los Angeles International Airport (LAX) is approximately a 1-hour drive from CenterStaging.
DIRECTIONS
Get Directions
HOTEL
The Los Angeles Marriott Burbank Airport Hotel
2500 North Hollywood Way
Burbank, CA 91505
DIRECT: 818.840.6440 | FAX: 818.563.9182
Marriott Preferred rate: ULTIMATE VOCAL|| MUSIC SUMMIT – 17ENQR
All participants can use the UVMS rate of $169/night that includes complimentary high-speed Internet access. A limited number of discount rooms are available.
Start date: 10/16/17
End date: 10/22/17
Last day to book: 9/15/17
Parking at the hotel is $21/night.
NOTE: The Los Angeles Marriott Burbank Airport Hotel is a ten-minute walk to CenterStaging.

PARKING
CenterStaging:
Specified Lot –Parking, across the street from CenterStaging is offering a rate of $13 dollars per day
The Los Angeles Marriott Burbank Airport Hotel parking is $21/night
---
FALL ULTIMATE VOCAL | MUSIC SUMMIT
First round Application deadline is on July 30, 2017  , Second Round August 30,  2017
ULTIMATE VOCAL|MUSIC SUMMER SUMMIT DATES: JUNE 16-19, 2017
FEES, PAYMENT PLANS and SCHOLARSHIPS
A non-refundable $75 application fee is required.
Tuition to each Summit is $2300 and includes:
3–5 day Summit with Celebrity Coaches providing one on one and group classes.
Each day will be from 10 am to 8pm.
Registration will commence on first day at 9am.
You will perform on final day the chosen song by you and your coaches with an All-STAR BAND all whom have performed on the Grammy Awards, MTV Awards, American Music Awards, Oscars, Voice, American Idol to name a few.
You will receive a Youtube video to commemorate your performance, special video-audio packages are available at nominal fees to enhance your final video.
You will receive a goodie bag with water, supplies, You schedule and binder
Your payment information will be processed once  you are official accepted for more information call Ultimate Vocal |Music Summit at +18059632415.
APPLY EARLY
You may apply to one Summit per application. If you wish to apply to multiple Summits, you will need to complete two applications.
FUTURE SUMMIT LOCATIONS!
October 19-21, 2017 – Fall Ultimate Vocal & Music Summit – BURBANK, CA
Middle East: Abu Dhabi/Dubai  2018 (dates and  locations to be announced)
CANCELLATION POLICY
Once an applicant is accepted, the tuition of $2,375 and is non-refundable.
SELECTION PROCESS
All applicants will be asked to submit an application online only. We're sorry there are no other forms of applications that will be accepted. Once the online application is received, we will send you a confirmation email to let you know we have your application.
The celebrity coaches will review all application materials and accept 50 participants maximum per summit, on a rolling-basis. Apply early! Spots will be filled as our coaches accept applicants based on talent. First Round deadline for Fall Summit is July 30 2017 and the second  August 30, 2017.
Our goal is to notify you of your acceptance into Ultimate VOCAL|MUSIC Summit within 14-21 business days of receiving your completed application.
AGE REQUIREMENTS
We do not have an age requirement for Ultimate VOCAL||MUSIC Summit. Generally we recommend teen applicants wait until they are age 12, however we have accepted students younger, and it is best decided once we review your application. We will not discourage younger applicants, as this is one of our specialties coaching singers and artists how to adapt to voice changes and to build strong fundamental skills to prepare them for higher education and ongoing career opportunities. Exceptions have been made for very talented and gifted artists, this is done on a case by case basis.