---
BORIS BURHON BURIEV  (SUMMIT #3 and #4)
Boris Burhon Buriev was born in Uzbekistan , graduated special music school in Tashkent , and from the age of 4 was singing , and cast as the lead in a few Russian musical movies . He graduated from Saint Petersburg State Conservatory in Moscow, Russia , then was given the opportunity to further his studies at Juilliard School of Music l in New York , obtaining his degree in Vocal, choral, Orchestra Conductor, and Symphony Opera.  Boris has coached numerous celebrity singers from Sony Music, Def Jam, and Universal, having worked with Quincy Jones,  on the We Are the Future with Karina Pasian (Def Jam) and Andre Boccelli  to Alice Keys, Dylan Jacket Collins (One Republic Records) The actress Naturi  from the TV series FAME,  Samatha Jade Logan (666 Park Ave -Film) the list goes on.. He is one of the most respected coaches in the music industry…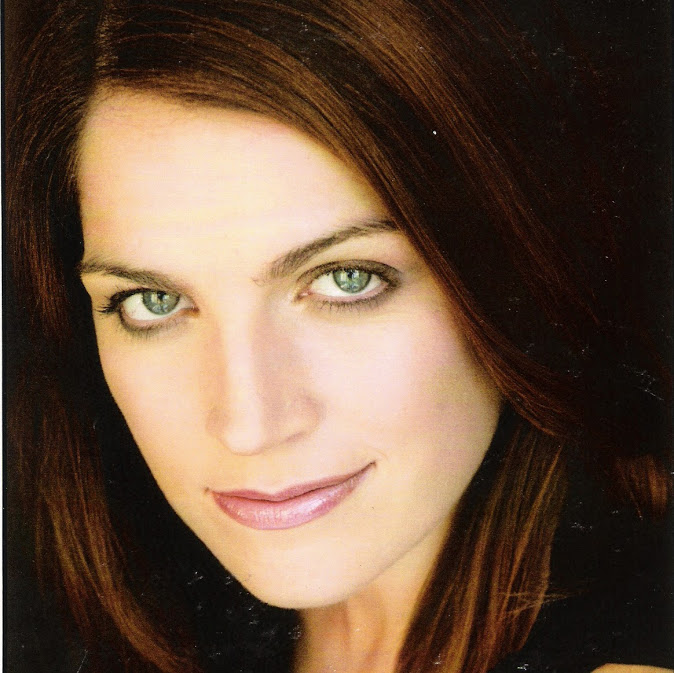 NATASCHA CORRIGAN (SUMMIT #3 and #4)
Natascha is a native New Yorker. She has been performing professionally on both the east and west coasts in numerous musical theatre productions for over a decade. A talented vocalist and songwriter with many years experience performing popular music in a variety of bands including leading her own original pop/rock group, The Natascha Corrigan Band. Her voice can also be heard on the radio in commercial jingles. She joined the Jeannie Deva Voice Studios faculty in 2007. Natascha Corrigan, the heir apparent to the Deva method, is a Vocal Coach who was trained personally by Legendary Vocal Coach Jeannie Deva. Natascha's personalized approach includes proper technique development of vocal strength, stamina, pitch and control of performance. Her expertise has helped numerous singers prepare their repertoire for auditions and or in preparation of their performances and tours and more..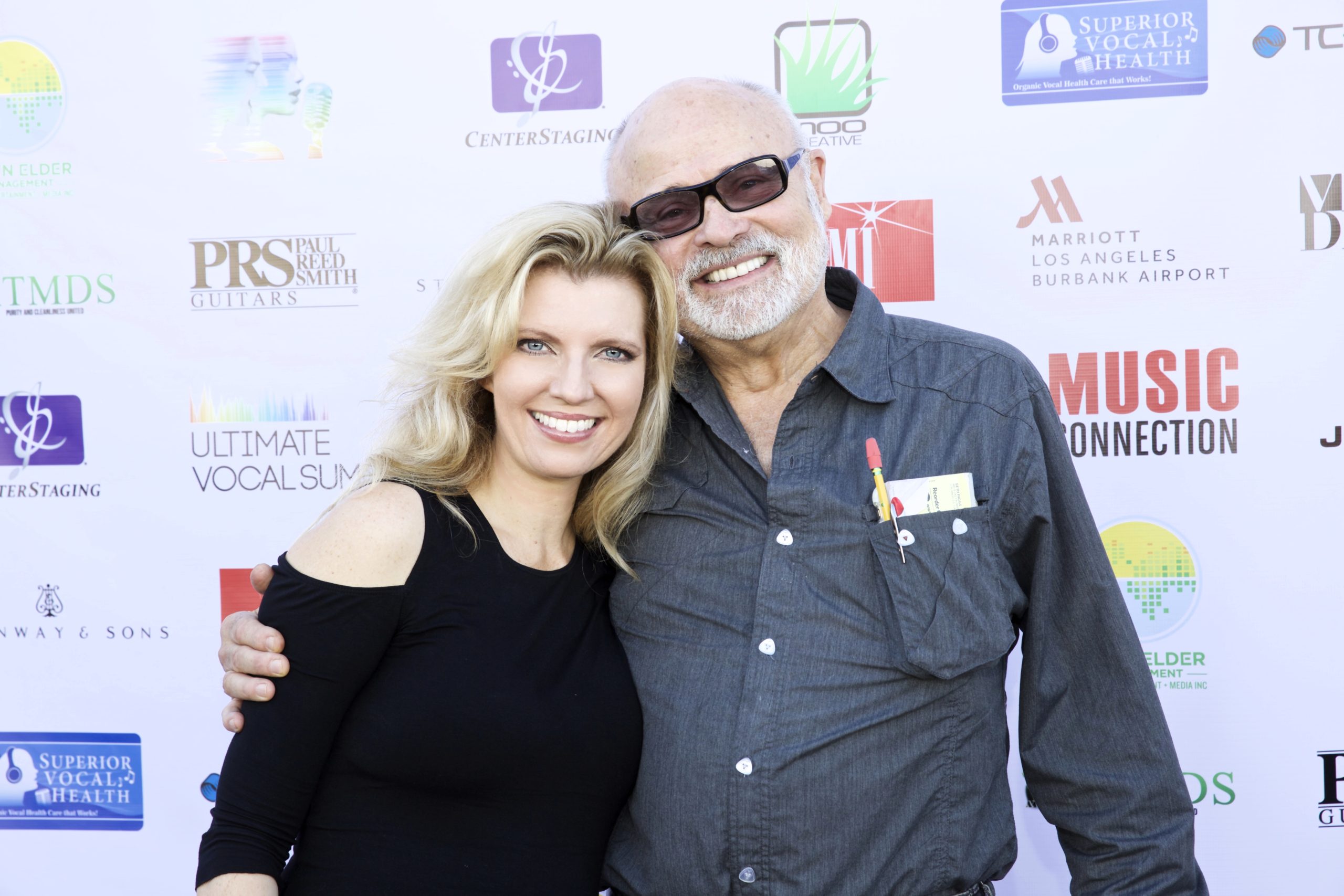 SETH RIGGS & MARGARETA SVENSSON RIGGS
Legendary Grammy Winning And Celebrity Vocal Coaching Seth Riggs and International Award winning Singer-Songwriter, Pianist, Actor, and vocal coach Margareta Svensson Riggs will conduct one on one coaching each day. With an average of 200 performances a year, Margareta is increasingly recognized as an original pop singer, pianist, performer and songwriter. Seth Riggs is considered by many to be the best and most successful voice teacher
Read More
in the world. He is certainly the busiest. No other teacher, past or present, has ever matched his phenomenal track record. His students are a veritable "Who's Who" of singers, actors, dancers, and entertainers throughout the world. Seth Riggs's vocal technique and the methods he uses to teach the technique were forged and tempered by the fierce demands placed on the world's top performers, who must often perform several shows a night – night after night! A great deal of money is always at stake, so his clients' voices must be able to function easily, without strain. It is no wonder that whenever singers come to Los Angeles from other parts of the world, producers, directors and fellow performers send them to see this master vocal technician. In the pragmatic world of show business, where time is money, Seth Riggs is the man professionals turn to for results. Margareta Svensson Riggs is the  second most sought after vocal coach by Singers. Margareta Svensson Riggs' husband, Seth Riggs, has trained her not only as a singer, but also as a teacher to teach his technique, the patented and trademarked Speech Level Singing technique.  Margareta Svensson the artist, singer, actor and pianist, began her  career at the age of five, Margareta made her first public performance at a Red Cross Christmas Fair in her home town of Tångaberg, outside Varberg, Sweden. She then went on to sing for patients at the hospital where her mother was a nurse, and as a thirteen-year-old, Margareta would take her guitar and get on a bus to the big city two hours away from home to engage in street singing. Margareta says; " I loved it. Later I have realized it was also the best school when it comes to learning how to create and excite an audience."Margareta's performances moved rapidly from the streets to indoor venues. Frank SInatra's drummer saw her perform and offered her to come to Los Angeles to record her original songs.Since then she has appeared throughout Europe and in the U.S.A. Audiences include royalties, world leaders, Nobel Prize Laureates, captains of industry and celebrities such as Robert De Niro, Paul McCartney, Tom Jones, Dolly Parton, Michael Bolton and many more.Over a two-year period Margareta was sought after to open all the new resort-and casinos in Las Vegas, Nevada. Newspapers wrote "Jackpot in Las Vegas". A contract was then offered at the famous Polo Lounge at The Beverly Hills Hotel, Los Angeles, where Margareta performed both as a singer-pianist as well as a solo pianist. She went back to Las Vegas having been recruited by Steve Wynn himself to be part of the opening of Wynn Las Vegas. Though Five Star Five Diamond establishments have become Margareta's home environment when it comes to solo piano and singing, she spends more time writing music and performing her stage show. And whether it is headlining, giving a concert, or providing entertainment for special events, Margareta is not a stranger to any of it. With her remarkable way of dealing with an audience she can excite any venue. Margareta is trained as an actor/dancer at Harvard University, Tisch School of the Arts (NYU) and Musical Theatre Works Conservatory, and has been seen in a variety of roles. She was elected as the youngest member ever at that point to join Stallfaglarna, the prestigious order of Swedish women in entertainment. Margareta frequently travels back to Europe and to her home country and has held such prestigious engagements as the Stockholm City Hall for the city's 750th Anniversary as well as several Nobel Prize Award affairs. Receiver of the Nobel Prize in Medicine, Ferid Murad M.D/P.H.D, says, "Margareta was an artist that fully matched and complimented the elite company surrounding her… with her beautiful voice and classy persona."
SPECIAL GUEST VOCALIST/ARTIST
---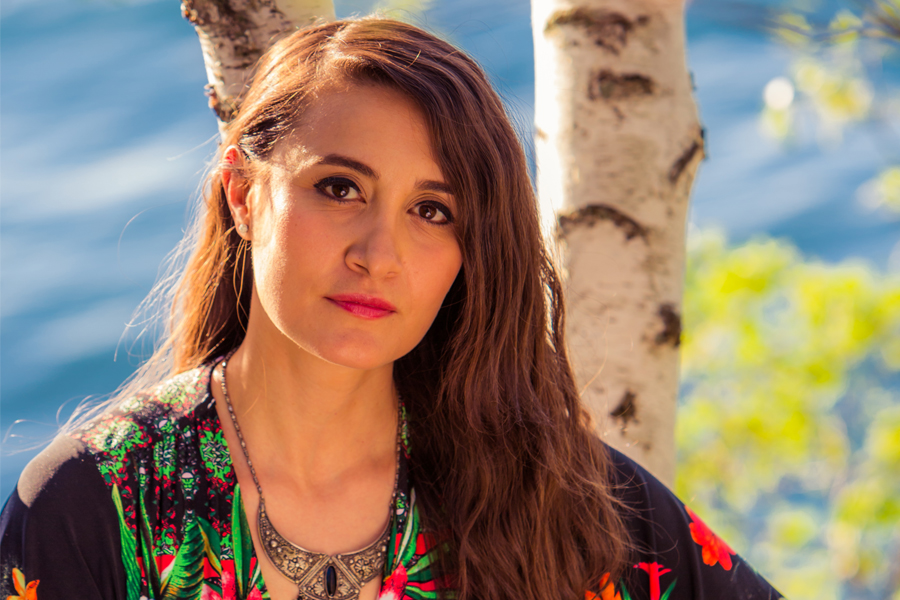 NAZAN NIHAL
Singer, songwriter – Turkey
Nazan Nihal started her music career as a songwriter and electric guitar player. She had been on stage in Turkey, The Netherlands, Canada and The States. In Holland Nazan performed during the festivities of 400 years relationships between Turkey and The Netherlands in 2012.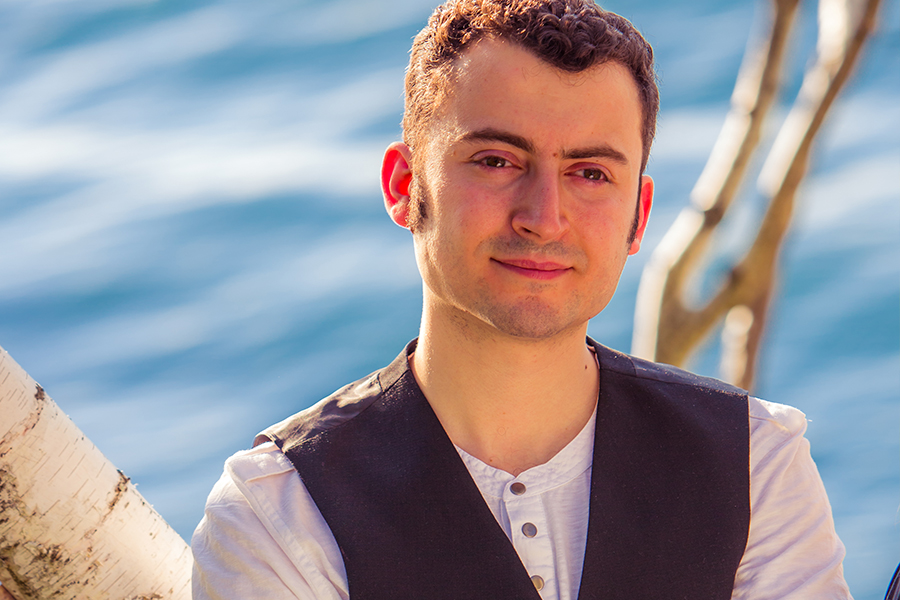 UTAR ARTUN
Arranger, composer – Turkey
Utar Artun is graduated from Percussion Department of Hacettepe Conservatory. After graduation, he enrolled to Berklee College of Music and graduated in 2.5 years with summa cum laude degree.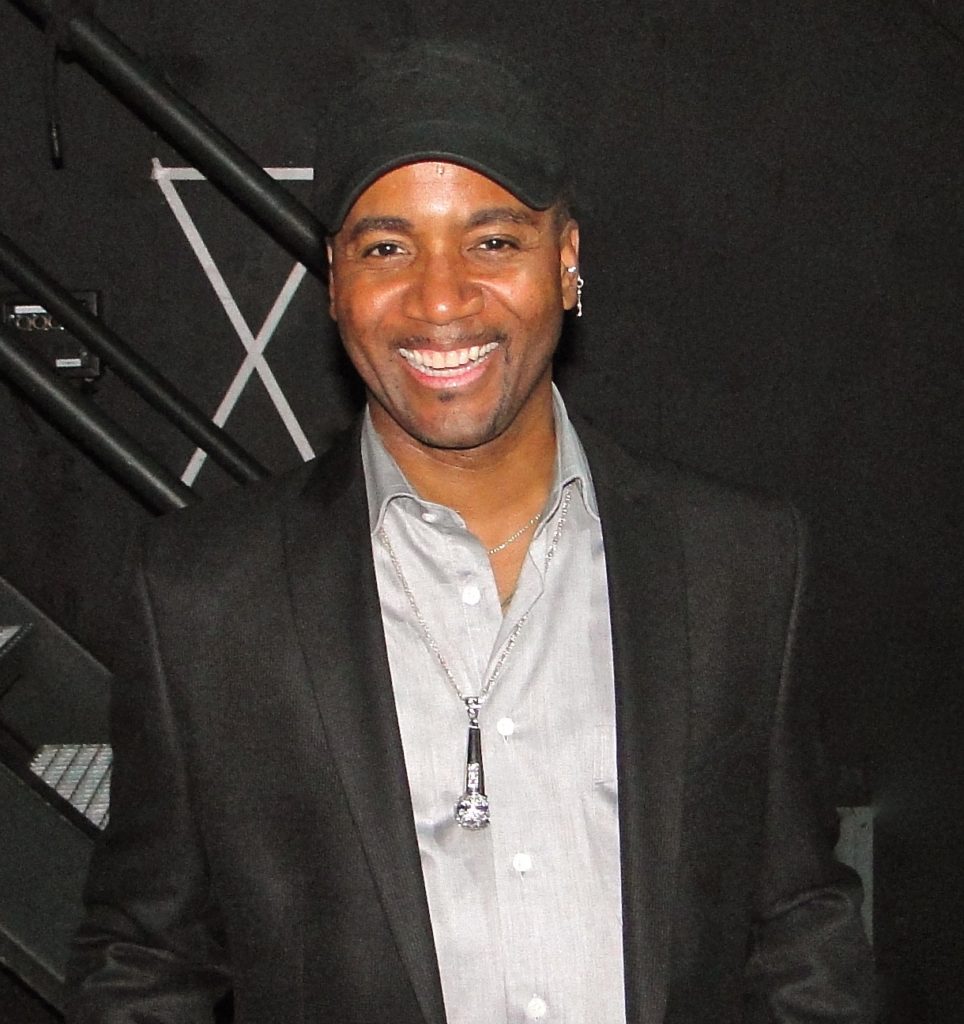 MR. KEITH JOHN (K.J)
This Singer, Composer, Percussionist, Vocal Producer, Vocal Arranger, Producer and Vocal Coach has deep musical roots. Being the son of the Late-Great, Rock and Roll Hall of Fame Inductee, "Little WillieJohn", it seemed only natural, being surrounded by so many Gifted Singers and good Music, that he would go on to pursue his many God given Musical abilities.
Read More
Keith Loves Creating, Performing, and Enjoying Good Music, for Music is truly the food that
feeds our souls, and the soundtrack of our lives.
His Many Credits include:
Touring with : "Stevie Wonder" (for over 30 years and currently), "Babyface", "Boyz II Men",
"Johnny Gill", "Mary J. Blige", "France Gall" (France), "Trijntje Oosterhuis" (Holland) &
"Earl Klugh".
Vocal Productions and/or Arrangements For : "Mya", "Johnny Gill", "Stevie Wonder",
"Babyface", "George Howard", "Edsilia Rombley", "Jennifer Browne", "Romeo", "Trijntje
Oosterhuis", and "Dina Carroll".
Solo Vocal Performances On : "I Can Only Be Me" (From the Movie "School Daze");
"Why Don't We Try" (From the Movie "Do The Right Thing"); "The Pick-up Man" (From
the Movie "The Pick-up Artist"); "Don't Let Go" w/ "Brainpower" (Artist) and "Bygones"
(On a CD with "Tom Browne").
Onstage Performances With : "Stevie Wonder", "Babyface", "Eric Clapton",
"Luther Vandross", "Alicia Keys", "Mariah Carey", "Prince", "Chaka Khan", "Sting",
"Natalie Cole", "Take 6", "Bob Dylan", "Mya", "B.B. King", "Mary J. Blige", "George Duke",
"Guy", "Earth, Wind & Fire", "Julio Iglesias", "Joss Stone", "Jeff Beck", "Cyndi Lauper",
"Marcus Miller", "Jamie Foxx", "Tina Arena", "John Legend", "Mary Mary", "Lenny Kravitz",
"John Mayer", "Diana Ross", "Brian McKnight", "Billy Ocean", "Trijntje Oosterhuis",
"Syreeta Wright", "Julio Iglesias", "France Gall", "Jeffrey Osborne", "Jonas Brothers",
"Paul Young", "Jermaine Jackson", "Earl Klugh", "Kim Burrell", "Leann Rimes",
"Bebe Winans", "Michael McDonald", "Johnny Gill", "Stephanie Mills",
"Freddie Jackson", "Rahsaan Patterson", "India Arie", "Corrine Bailey Rae", "Musiq
Soulchild", "Robin Thicke", "Eric Benet", "Joe", "Wendy Moten", and Others.
Discography :
His Discography Includes Vocals, Vocal Arrangements and/or Production
with: "Lou Rawls", "Tom Browne", "Bunny Sigler", "Instant Funk", "Diana Ross",
"Whitney Houston", "George Duke", "Smokey Robinson", "Vanessa Williams",
"George Howard", "Babyface", "Keith Washington", "Jeffrey Osborne",
"BeBe & CeCe Winans", "Eddie Murphy", "Jennifer Brown", "Trijntje Ooosterhuis",
"Teddy Pendergrass", "Sue Ann Carwell", "Edsilia Rombley", "Mya", "School
Daze-Movie Soundtrack", "Do The Right Thing-Movie Soundtrack", "The Pick Up
Artist-Movie Soundtrack" and 8 Albums with "Stevie Wonder" (and counting.)
CELEBRITY PRODUCERS/SONGWRITERS/MUSICIANS
---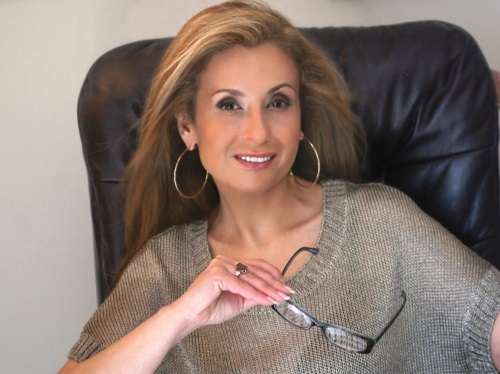 DAWN ELDER (Summit #1, #2 & #3 #4)
Dawn Elder is an American Entertainment magnate and celebrated music –media personality, and composer. Elder is also the founder of the world-renowned International Friendship Festivals and Peace through Music series, which have helped to bridge cultural divides in the United States and abroad.
Read More
Elder, a composer, pianist and producer has received numerous honors and awards for her music productions, multicultural events and Global television broadcast specials and has earned numerous awards of recognition from the music, film and entertainment industry.  She has been recognized and honored for her work by former President Clinton, and former Secretary of State Hilary Clinton, Senator Dianne Feinstein, the Arab League of States, American Composers forum, Association of the Arts Presenters, National Recording Academy to name a few for both her work in multi cultural arts and music over the last 20 years.  ABC News Now called her one of the most influential producers of her time.  And in 2006, a feature article on her work in the LA Times entitled "the world is listening", she received critical acclaim for making a difference in the World Music and bridging Middle East Cultural understanding throughout the global and local communities in the United States.  Elder has been featured on NPR, BBC, The World, Pri, Afropop, along with hundreds of other National and International broadcasts, dailies including the New York Times, San Francisco Chronicle and other weekly and monthly publications.  Elder has been the keynote speaker at major cultural conferences and forums including at the world Glocal Forum on multiculturalism in urban cities in 2006 held in Ankara, Turkey before world leaders and more recently by the Arab League of States for the Arab Capital of Culture conference held in Bahrain.
Elder has produced over a thousand events, concerts and network specials and has worked with some of the most renowned artists in the entertainment industry including Quincy Jones,  Stevie Wonder, Sting, Santana, Enrique Iglesias , Woody Harrelson, Whoopi Goldberg, Phil Ramone, Don Was, Grover Washington, George Clinton and the PFunk, Beachboys, Don Henley and JD Souther (Eagles), Lady Smith Black Mambazo, Paul Simon, Fela Kuti, Sunny Ade, Crosby Stills & Nash, International artists such as Fairuz, , Assala, Simon Shaheen, (Cheb)Khaled, Kadim Al  Sahir, Wadi Al Safi, Sabbah Fakhri (Two Tenors of Arabic Music), Cheb Mami, Amina, Enzo Avitabile  to name a few.
Elder has also directed and developed numerous documentaries and special concert broadcast specials for major networks such as ABC, NBC, PBS, LBC, ART, and ANA/MBC.  She has also developed and produced some of the largest cultural festivals and conferences in the country including TEAM Expo Teaching Entertainment, Arts, and Music, International Woman Conference, Project Teach, Tomorrow Teachers with the national music icons the Beach Boys and P.A.T.H.E.S., Preservation of Artistic, Traditional Heritage Entertainment Society.  In her efforts to promote Middle Eastern and North African cultural she developed and produced the AMAL Awards, Arab American Music, Arts, and Literary Awards, Debka for Peace more recently Peace through Music, Desert Roses & Arabian Rhythms, River of Song light of the East, The Sudanese Music & Dance Festivals and her latest musical production Straight to the Heart.
Elder also produces music and manages tours for some of the most highly regarded International world music artists today.  She assisted with the worldwide broadcast event held in Rome, Italy, 2004 attended by over one million produced by Quincy Jones, "We Are the Future".   Additionally, some of her more historic recordings and performance collaborations include late legendary Lebanese diva Sabbah and the Bridge lead by Michael Sembello, with a host of celebrity guests including; Stevie Wonder, an anthem to global understanding and world unity with the song "One Planet One People", co-written by Dawn Elder, a historic recording with the late legendary Nubian singer Mohammed Wardi &the African Birds , Palestinian Oudist Simon Shaheen & Qantara Blue Flame, We want Peace with Lenny Kravitz and Kazem Al Sahir.  Love Songs for Humanity with the Voices of Afghanistan, just to name a few.
Some of Elder's more momentous occasions includes the 2002 collaboration with Quincy Jones at the World Economic Forum in New York where they introduced Middle Eastern artists into the mix of the event along with world celebrity artists in the wake of 911.  In addition, the challenge of breaking down barriers in 2003 she toured an Iraqi artist just a few weeks before the war.  Followed by the 2004, collaboration of Khaled & R & B legends Earth Wind & Fire at Grammy Jams.   And in 2005, the bridging of the Middle East & North African, Latin and western music through her recording and live performance work with Khaled & Santana in the song "Love to the People" and the Peace through Music series.  In 2007 and 2008 the development, recording and live presentation of the Sudanese Music & Dance Legends on tour reaching thousands globally. Other notable productions include the National Arab American Museum collector's compilation entitled Love & Compassion featuring Kazem Al Sahir with Paula Cole and Karina Pasian, one Citizen of the World featuring Khaled, Lin Cheng, Sunny Ade, Kalash Kher and Flying Machines in 2010, and the presentation of the Global Gumbo All stars with Quincy Jones in Morocco, and recording of  the charity song Bokra/Tomorrow featuring stars of the Arab world. 2011.  Her live and recorded project in 2012-2013 with legendary Afghan vocalist Ustad Farida Mahwash, along with master musicians from Afghanistan including Homayoun Sakhi and others for a new album entitled Voices of Afghanistan, Love Songs for Humanity. all have received numerous awards and critically acclaim.  NPR, called the body of her work one of the most significant series of recordings and productions bridging our cultural divides. In addition, late 2013 Elder penned an Arabic adaptation of " White Rabbit" with writing partner and Algerian Poet Hanin Omar. The song was featured in the 10 time Golden Globe winning film American Hustle.  The result has changed the landscape for (Arabic Music) in Hollywood films by leaps and bounds.  The soundtrack and Compilation American Hustle -on Sony Classic which included White Rabbit- Arabic, was nominated for the 57th Grammy Awards.
In 2014 longtime collaborator, Don Was, music producer and now president of Blue Note Records requested Elder write an Arabic-English rendition to the classic song by Bob Seger, Turn the Page which was performed by Don Was and his members from the original Silver Bullet band, as part of special program Was established in Detroit to benefit National Arab American Museum. to support the not for profit Arab American Museum. The song performed by members of the original Silver Bullet Band.  2014, Elder co-wrote a rock ballad entitled Over Again, which she later recorded and produced.
In 2015 Elder launched two very important music education programs one "When Music Matters" which debuted in Abu Dhabi featuring all star collaborations and educational outreach to young singers from the country.  And later that year, the Ultimate Vocal Music Summit a highly focused 3-5-day summit for gifted young singer-Songwriters to learn from the industry's top experts. Young performers come from around the United States and Canada, and now expanding to International Countries, train and perform with Grammy winning musicians, Celebrity Vocal and Music coaches.
In addition, Elder is working on composing and producing new collaboration recordings with varies international artists including a series of several fusion songs in English, French, Arabic, and Turkish that will be part of a new film documentary featuring 10 young emerging artists from the countries of Lebanon, Morocco, Egypt, Tunisia, Algeria, Iraq, Syria, Palestine, Jordan, Turkey, and Sudan.   She is also the music producer, writer of the first in a series of Music Recording compilations as collector's editions for the Arab American National Museum entitled Love & Compassion, Hub Wa Haneen one of several original songs she produced and Love to the People for Grammy nominated artists Khaled, Elan Attias, and Carlos Santana, inthe song Love to the People.
Elder most recent work also includes mentoring and producing a talented young singer TY Waters 10, resulting in a stunning album entitled ONLY HUMAN featuring 8 beautiful tracks, 4 songs which she co-wrote.  The first featured single released in August of 2016, "Only Human" receiving rave reviews and won Best Pop song of the year at the Hollywood Music & Media Awards 2016, and was in consideration for 5 Grammy nominations for the 59th Grammy Awards. The full album ONLY HUMAN will be released on TKJ Records-DE Music in March of 2017. Elder is writing and preparing several new TV shows and productions for global networks, as well as working on new music compositions for a series of upcoming albums set to release in 2017 and 2018.
Elder who is of Middle Eastern and Mediterranean heritage grew up in San Francisco one of the most culturally diverse cities world.  She is fluent in English, French and Arabic.  Her educational background and multicultural heritage has certainly assisted her to create the perfect blend of cultures through her music, arts and live productions.
Elder is an active member in numerous humanitarian non-for profit organizations and is a member of following industry consortiums; American Performing Arts Association, International World Music Association, Pollstar, International Concert Consortium, NARIS, and a voting member of the National Academy of Recording Sciences (Grammy), RIAA, and BMI.
Dawn's knowledge, dedication and love for multicultural arts and world music has led her to become one of the leading broadcast authorities and music producer for this growing genre in the film & entertainment industry. She has been instrumental in bringing numerous collaborations with western artists to fruition, and the culture and music to the forefront of American Audiences.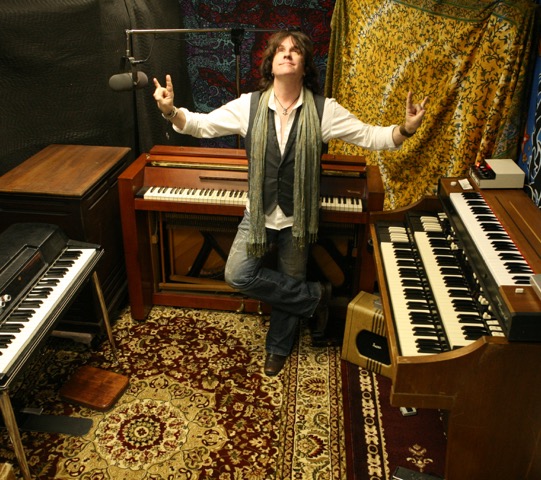 BOB MALONE
Composer, Pianist, Singer-Songwriter, Musical Director
BOB MALONE has toured the world as a solo artist for two decades and has played keyboards with rock legend John Fogerty since 2011.
Read More
Classically trained, with a degree in jazz and a lifetime playing rock & roll clubs, theatres, and arenas, Bob's sound is a one-of-a-kind hybrid of rock, blues, and New Orleans R&B, delivered with high-energy piano virtuosity and a voice all his own. Born and raised in New Jersey, he has lived in New York City, New Orleans and Boston, and is currently based in Los Angeles. As a solo artist, Bob plays around 100 shows a year in the US, UK, Europe and Australia – including sets at Glastonbury Music Festival (UK), Colne Blues Festival (UK), Long Beach Bayou Fest (US), Falcon Ridge Folk Fest (US), Blue Mountains Music Fest (AU), and Narooma Blues Fest (AU). He has been featured twice at WWOZ Piano Night in New Orleans, and has opened for Boz Scaggs, Subdudes, The Neville Brothers, Rev. Al Green, BoDeans, Dr. John, Marcia Ball and many others. As a member of John Fogerty's band, he has played with Bruce Springsteen, Bob Seger, Jackson Browne, Jimmy Buffett, and Alan Toussaint. Malone's 2015 album, Mojo Deluxe, went to #1 on the Independent British Blues Broadcasters (IBBA) radio chart, was one of the top 100 most played CDs in 2015 on the Roots Music Report radio charts, was top 15 on the Relix/jambands.com charts, and appeared on the Living Blues and Americana Music Association (AMA) radio charts. Videos from Bob's Mojo Live DVD have recently been premiered by Relix Magazine and Alternative Root Magazine. Bob's music has been heard on NCSI New Orleans, Dr. Phil, Entertainment Tonight, and The Rachel Ray Show, and he has appeared on The Late Show With David Letterman and The View with John Fogerty. Kurzweil Music Systems chose Bob to make the demo videos for their new Forte digital piano, and he is endorsed by QSC Audio, Hammond Organ and Fishman Acoustic Transducers.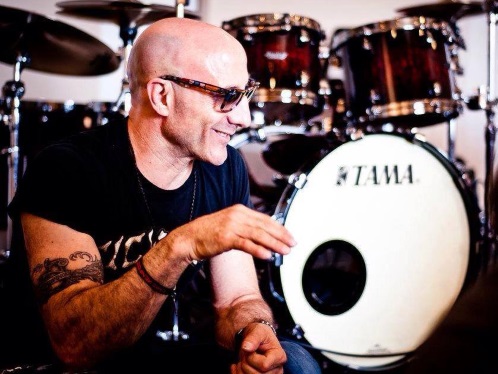 KENNY ARONOFF (Summit #2,#3 #4)
Keynote Speaker
Five-times consecutive Drummer of the Year, Kenny has recorded on over 40 Grammy-winning albums and toured with John Mellencamp, The Rolling Stones, The Smashing Pumpkins, Bruce Springsteen, Ringo Starr…
Read More
Bob Seger, John Fogerty, Melissa Etheridge, Jon Bon Jovi, Elton John, Bob Dylan, to name a few. He has performed at the Kennedy Center Honors, the Grammys Beatles Tribute and on over 100 national TV shows as well as on dozens of film scores.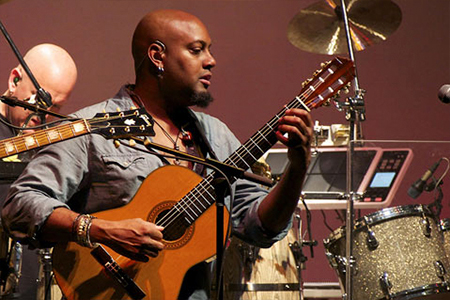 TARIQH AKONI
Tariqh Akoni  is composer, arranger, virtuoso guitarist based in Santa Barbara California. He is currently the Musical Director for multi-platinum recording artist, Josh Groban and the former Chair of the Guitar Department at the L.A. Music Academy
Read More
Akoni performs in multiple genres, including classical, flamenco, and rock.  Tariqh grew up in Santa Barbara in a home filled with music from a diversity of genres, from Carlos Santana to Mac Davis to Sly and the Family Stone. His father was a college educator and his mother was a counselor.
Following high school, Tariqh studied contemporary classical composition at the University of California at San Diego. But his guitar passion beckoned and he made the move to Boston to attend the famous Berklee School of Music. One highlight of this experience was his private study with jazz tenor saxophonist Jerry Bergonzi and jazz guitarist Rick Peckham.
Complementing his class study was Tariqh's focused daily practicing and, importantly, his nightly playing in the clubs of Boston where he was exposed to musical genres as diverse as blues, jazz and rock. Tariqh considers this latter to be where he found his musical voice. It was from his experiences with jazz saxophonist Walter Beasley and eminent sessions jazz saxophonist Gerald Albright that he found encouragement to pursue his musical career in Los Angeles.
List of credits include; Josh Groban, Christina Aguilera, Elton John, Herbie Hancock, Patti labelle, Yolanda Adams, Luther Vandross, Al Jarreau, David Sanborn, Boyz II Men, Stevie Wonder, Smokey Robinson, Alicia Keys, Natalie Cole, Kenny Rogers, Huey Lewis and the News, Aretha Franklin, Toni Braxton, The Temptations, leann Rimes, Jennifer Lopez, Jennifer Love Hewitt, Lee Ann Womack, Babyface, David Benoit, Lou Rawls, Carlos Santana.
Selected television aappearances
37th NAACP Image Awards (House Band) (2006)
48th Annual Grammy Awards (music) (2006)
ABC's Christmas in Aspen (2002)
American Idol (House Band) (2005, 2006)
American Music Awards – w/ Josh Groban (2004)
Backstreet Boys: Larger than Life – CBS Special (2001)
B.E.T. Annual Awards (2002, 2003)
B.E.T. Jazz Legends Concert
FAME (House Band) (2003)
Good Morning America (w/ Josh Groban, Christina Aguilera)
Jimmy Kimmel Live! (w/ Huey Lewis and the News) (2005)
The Late Late Show with Craig Kilborn (w/ Anastacia, Javier)
Late Night with Conan O'Brien (w/ Josh Groban) (2004)
Late Show with David Letterman (w/ Christina Aguilera) (2006)
The Tonight Show with Jay Leno (w/ Yolanda Adams, Frankie J., Josh Groban, Backstreet Boys, Jennifer Love Hewitt)
Saturday Night Live (w/ Christina Aguilera) (2006)
MTV Movie Awards (w/ Christina Aguilera) (2006)
MTV Video Music Awards – w/ Josh Groban (2003)
PBS Great Performances: Josh Groban in Concert (2002), Live at the Greek (2004)
The Queen's Royal Variety Performance – w/ Jennifer Lopez (2001)
Smokey Robinson Walk of Fame (House Band) (2004)
UNCF Tribute to Lou Rawls (House Band) (2003)
UNCF Tribute to Aretha Franklin (House Band) (2006)
World Music Awards – with Josh Groban (2004)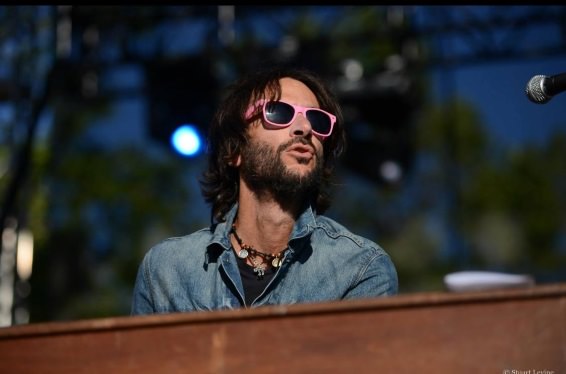 RAMI JAFFEE (Summit #2 & #4)
Multi-Grammy winning pianist, composer, producer Rami is co-founder of the multi- platinum selling band the Wallflowers along with Jakob Dylan. For 10 years, Rami has been recording and touring with the Foo Fighters.
Read More
Rami has recorded and produced records with over 10 million sales. His HBO television special with partner David Grohl, Sonic Highways, is currently airing in the US. Rami's unique style and creativity helped forge a new sound for rock in America.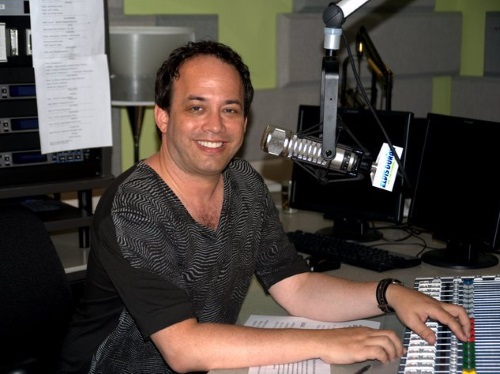 MICHAEL JAY (Summit #1, #2 #3 & #4)
Michael Jay's 30 years of experience include songwriting, radio, promotion, marketing and A&R. His songs have sold more than 75 million copies.
Read More
Classically trained, with a degree in jazz and a lifetime playing rock & roll clubs, theatres, and arenas, Bob's sound is a one-of-a-kind hybrid of rock, blues, and New Orleans R&B, delivered with high-energy piano virtuosity and a voice all his own. Born and raised in New Jersey, he has lived in New York City, New Orleans and Boston, and is currently based in Los Angeles. As a solo artist, Bob plays around 100 shows a year in the US, UK, Europe and Australia – including sets at Glastonbury Music Festival (UK), Colne Blues Festival (UK), Long Beach Bayou Fest (US), Falcon Ridge Folk Fest (US), Blue Mountains Music Fest (AU), and Narooma Blues Fest (AU). He has been featured twice at WWOZ Piano Night in New Orleans, and has opened for Boz Scaggs, Subdudes, The Neville Brothers, Rev. Al Green, BoDeans, Dr. John, Marcia Ball and many others. As a member of John Fogerty's band, he has played with Bruce Springsteen, Bob Seger, Jackson Browne, Jimmy Buffett, and Alan Toussaint. Malone's 2015 album, Mojo Deluxe, went to #1 on the Independent British Blues Broadcasters (IBBA) radio chart, was one of the top 100 most played CDs in 2015 on the Roots Music Report radio charts, was top 15 on the Relix/jambands.com charts, and appeared on the Living Blues and Americana Music Association (AMA) radio charts. Videos from Bob's Mojo Live DVD have recently been premiered by Relix Magazine and Alternative Root Magazine. Bob's music has been heard on NCSI New Orleans, Dr. Phil, Entertainment Tonight, and The Rachel Ray Show, and he has appeared on The Late Show With David Letterman and The View with John Fogerty. Kurzweil Music Systems chose Bob to make the demo videos for their new Forte digital piano, and he is endorsed by QSC Audio, Hammond Organ and Fishman Acoustic Transducers.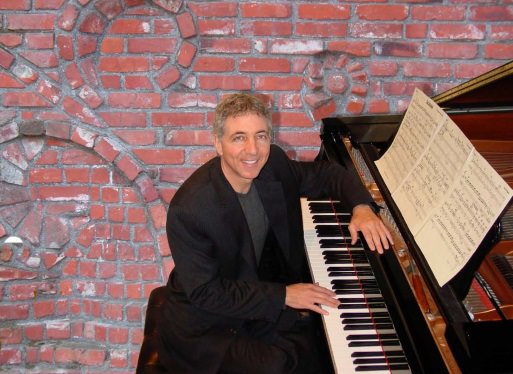 RANDY WALDMAN (Summit #2 & #4)
Randy started playing the piano at the old age of 5 years old, and began playing professionally at the age of 12. By the age of 21, Randy was hired to go on tour as the pianist for Frank Sinatra. Shortly after that Randy began touring with the group The Letterman and that brought him from his home of Chicago out to the west coast.
Read More
Once arriving in Los Angeles, Randy began touring with various artists, starting with Minnie Ripperton, Lou Rawls, Paul Anka, OC Smith, and then George Benson. Randy continued to work with Benson for seven years as his pianist, conductor and arranger. What then followed were twenty five years of non stop recording work…performing on records, movies, TV shows, jingles, song writing and arranging.
Randy's talents can be heard on such recordings as: Celine Dionne, Beyonce', Michael Bolton, Madonna, Whitney Houston, Vanessa Williams, Patti LaBelle, Michael Jackson, etc. and movie soundtracks such as: Forrest Gump, Roger Rabbit, Hoffa, Back to the Future, Bodyguard, Father of the Bride, Beetlejuice, and more.
Randy feels equally comfortable wearing the producer hat, having produced Olivia Newton John, John Travolta, Bobby Caldwell, Patti LaBelle, Kenny G, The Stylistics and others.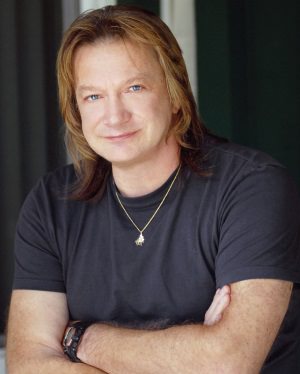 CHRIS CASWELL (Summit #2 & #4)
Versatile, gifted, generous, creative and multi-faceted, these are a few of the adjectives attributed to Chris Caswell's musical abilities. All were on display at the 2014 Grammys as Chris took the stage as Musical Director with Stevie Wonder, Pharrell Williams, Nile Rodgers and Daft Punk for their performance of "Get Lucky" (Record of the Year, Best Pop Duo/Group Performance) from Random Access Memories. The album won Album of the Year, Best Dance/Electronica Album, and Best Engineered Album, sweeping all categories in which they were nominated. Caswell was an integral part of Random Access Memories, co-writing two of its tracks ("Touch" and "Beyond"), and serving as an arranger, orchestrator, and keyboard player.
Read More
The Daft Punk collaboration is just one of many for Caswell, who has arranged and played keyboards, bass/bass pedals, accordion and guitar with artists ranging from Smokey Robinson, Willie Nelson, Bonnie Raitt, Chris Mann, Natasha Bedingfield and Matisyahu to Bill Withers and Jason Mraz.
Kazz is also renowned as a lyricist in classic jazz, helping pen words to compositions by the likes of Wayne Shorter, John Coltrane, Nat Adderley and Dizzy Gillespie, all of which have been performed by Karrin Allyson, among others. His work as a lyricist and composer has been touted by songwriting legends ranging from Mike Stoller and Hal David to Alan & Marilyn Bergman, and along with Bret McKenzie, Daft Punk and Paul Williams, all have noted how easy he is to collaborate with. A master of multiple genres, his symphony and suite has debuted at Carnegie Hall and Lincoln Center, and he has also served as the guest conductor for the London Philharmonic, the Tonight Show Orchestra, and the Boston Pops among others.
Born in Rochester, New York, Chris grew up playing keyboards in various jazz and funk bands, eventually playing with the likes of Sarah Vaughn and Cannonball Adderly. After attending the 'Arrangers Holiday' program at the Eastman School of Music, he moved to Los Angeles, where his services as a musician, orchestrator and arranger were quickly utilized in several film and television projects ranging from HBO's Happily Ever After, TNT's Voice of the Planet and ITV's Bimbles Buckett to ABC's The Love Boat and NBC's Alvin and the Chipmunks. Chris scored numerous films to include The Snow Queen and Chinatown Connection in addition to producing the soundtracks, receiving a Grammy Nomination for the Muppet Christmas Carol. His most recent work includes arranging for Disney's The Muppets and The Muppets Most Wanted.
His music underscores his varied roles: devoted father and husband, friend and musician, producer and engineer, composer and arranger, lyricist and writer, all while supporting the development of emerging and established artists alike.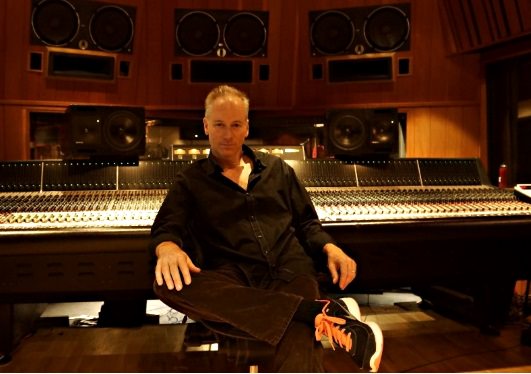 KC PORTER (Guest Speaker Summit #2 & #4)
When it comes to fluently translating the universal language of music, KC Porter is the master of the medium. In addition to his chart-topping work with superstars including Carlos Santana and Ricky Martin, GRAMMY-winning music producer KC Porter has long been widely renowned for crossing over many of the biggest stars in the Latin music firmament to English-speaking audiences.
Read More
His artistry as a vocal and music producer, arranger, and composer has helped make icons like Luis Miguel, Los Fabulosos Cadillacs, Ana Gabriel, Juilo Iglesias Jr., the late Selena and Ricky Martin who Porter has collaborated with since the early days– household names in the U.S. and Europe as much as they are throughout Latin America. Conversely, Porter has worked his magic with an ever-growing mix of English-language stars including Lara Fabian, Bon Jovi, Janet Jackson, Chaka Khan, 98 Degrees, Brian McKnight, Toni Braxton, and Boyz II Men, crossing their hits over to Spanish-speaking and international audiences.
In 2001, KC's prodigious talents were honored with the Latin GRAMMY Producer of the Year Award, saluting his overall body of work for the year preceding the win (he had also been a contender in 2000, Latin GRAMMY's inaugural year).  Six separate tracks were cited in the nomination: "Olympic Festival," a song with the legendary Carlos Santana from the soundtrack for Sony Picture's critically acclaimed indie film Girl fight; "Brujeria" and "El Santo" by Latin alt-rock sensation King Chango from their Luaka Bop album The Return of El Santo; "Una Noche," a Spanish version of the smash from pop hitmakers 98 Degrees; the international hit "Un Error De Los Grandes," from reigning Italian pop diva Laura Pausini; and "Cambia La Piel," from superstar Ricky Martin's Columbia Records release, Sound Loaded.
Over the years KC Porter has penned songs and produced albums & singles that have received GRAMMY awards and nominations, including the title track from Salsa diva La India's acclaimed '99 album Sola. That same year, Porter took home a GRAMMY for his extensive work on the legendary Carlos Santana's RIAA Diamond-status 1999 juggernaut Supernatural, which won a record-breaking nine GRAMMYs including Album of the Year, is certified fourteen times platinum domestically, and has achieved international sales exceeding ten million.
KC produced four songs for this landmark work: "Primavera," "El Farol" (both of which he co-wrote), "Migra," and "Corazón Espinado," featuring Maná, the album's third single internationally. "El Farol" was also honored with a 2000 GRAMMY's for Best Pop Instrumental, and KC's production won "Corazón Espinado" Record of the Year at the first annual Latin GRAMMYs that year. Additionally, Porter has worked on Ozomatli albums including "Don't Mess with the Dragon" and singles "Can't Stop" and "La Gallina", the Grammy winning Street Signs, and for Ceremony and Shaman, Carlos Santana's multi-platinum follow-ups to Supernatural, "When You Smile", the first collaborative effort for Carlos Santana and Patti LaBelle from Timeless Journey, and Chilean rock act La Ley's Grammy winning, Libertad just to name a few.
Porter, who is a practitioner of the Baha'i Faith, is also deeply involved in his role as Creative Director for Oneness (www.oneness.org), the non-profit organization he co-founded in 1999 with a mission of eliminating racism and promoting racial unity through the healing power of music and the arts.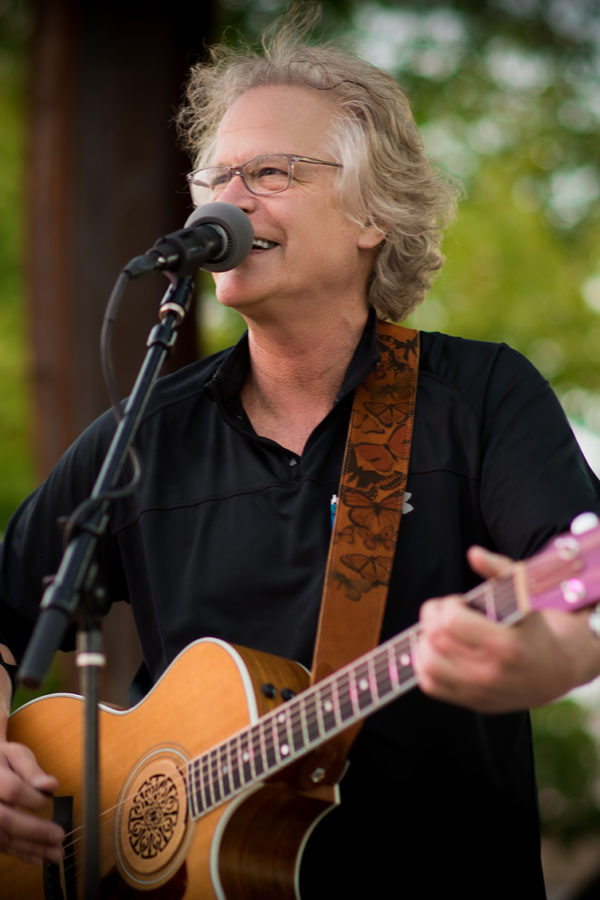 CHUCK MURPHY (Summit #2, #4)
Singer-Songwriter
Chuck Murphy is an award winning singer-songwriter from Palmdale, CA, originally hailing from Bloomington, MN. He has had three #1 hits on SoundCloud® with over 22 million listens to his song, Falling Star, which also held the #1 spot on SoundCloud's country chart for six weeks and the #1 spot on SoundCloud's folk and singer-songwriter chart for two weeks. The hit song, Falling Star, has been nominated for the 2016 Hollywood Music in Media Award (HMMA) in the music category Americana/Folk/Acoustic.
Read More
Murphy has won several awards, including a 2016 Independent Music Network Award for Favorite Country Impact Artist; a 2016 New Music Award from New Music Weekly Magazine for AC Breakthrough Artist of the Year; and two 2015 Independent Music Network Awards with his single, How Many Times, for Mainstream Impact Artist and Favorite Crossover Artist. Murphy has had two songs go to #1 on the National Radio Hits and Independent Music Network charts, and has a third song, Cowgirls, steadily climbing toward that same achievement.
After 16 years of working together with his band Big Coyote, writing songs and producing music, the collaboration on the EP "Peace Be With You" became a true labor of love for Murphy and co-producer Jeff Silverman.  With his beautiful arrangements, instrumentation, and vocals, and his kind and philanthropic nature, it's no wonder Murphy and his songs are charting so well and winning so many awards.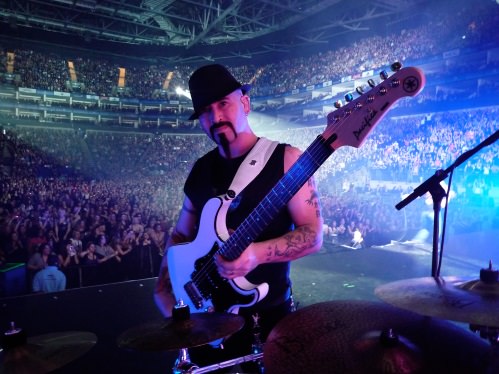 MICHAEL FISH HERRING (Summit #1,#2)
Guitarist 'Fish' has recorded and toured with Prince, Celine Dion, Stanley Clark, and Christina Aguilera.
Read More
Michael Fish Herring is an award-winning guitarist, composer and session guitarist. He studied at two prestigious music schools in Philadelphia and performed master classes with jazz legends Grover Washington Jr. and Stanley Clarke. After several years of teaching, performing and recording with jazz, rock and funk bands, Fish began touring the world with iconic artists such as Justin Timberlake, New Kids on the Block, Teena Marie, Dru Hill, Johnny Gill and others. Along with touring, he has also recorded and produced songs on records for artists such as Mariah Carey, Tupac, Nas, LeAnn Rimes, and Siedah Garrett. He has performed at the Grammy Awards, Saturday Night Live, The Winner Is, American Idol, the Voice, American Music Awards, Tonight show, and MTV Music Awards.
---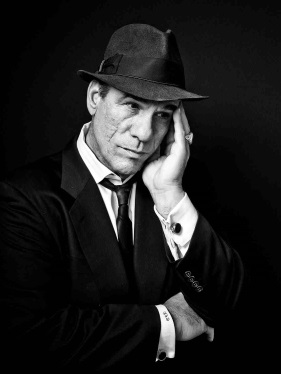 ROBERT DAVI (Summit #2)
Robert Davi is an award-winning actor, screenwriter, director, producer, and what many are finding out, an extraordinary jazz vocalist, as stated by many, including Quincy Jones: "As FS would say, 'Koo, Koo.' Wow! I have never heard anyone come this close to Sinatra's sound – and still be himself. Many try, but Robert Davi has the voice, tone, the flavor and the swagger. What a surprise."
Read More
From his portrayal of James Bond villain Franz Sanchez in "Licence to Kill" to FBI profiler Bailey Malone in "Profiler," Robert Davi is one of the film industry's most recognized tough guys, whether on the big screen or on television. Interview Magazine has called him "a latter-day Humphrey Bogart" and GQ Magazine has compared him to silver screen classics Robert Mitchum and Lee Marvin. His tough exterior masks a powerful inner sensitivity, which he calls upon for his most notorious roles providing complexity to characters even where, initially, it was not present. This entertainer always gives passion and heart to all he does. One has to only listen to his debut music album, Davi Sings Sinatra: On the Road to Romance (Fontana/Universal Music Group), to experience it.
Davi has always loved to sing and entertain. At 15, he received acclaim for his voice, having been awarded First Place in the prestigious New York State School Music Association Solo Competition. As a young adult, he studied under several top vocal teachers including the legendary Tito Gobbi, Dan Ferro of Juilliard, Samuel Margolis (who taught Robert Merrill) and most recently, renowned vocal coach Gary Catona.
In October of 2011, Davi released Davi Sings Sinatra: On the Road to Romance (produced by Grammy award-winning producer Phil Ramone) to rave reviews. Within weeks of its highly anticipated release, the album soared onto Billboard Magazine's Top 10 Jazz Chart taking the number 6 spot for several weeks. Davi's purpose for making the album was not necessarily about his "return" to singing. It was motivated by a much deeper purpose. Davi calls The Great American Songbook, "'The Shakespeare of America,' the golden age of American music." In his words, "This collection of unforgettable masterpieces helped the world fall in love with our country. During my parents' time, while our country faced many difficulties, this music helped it glow with promise and optimism. It reminded them that our country was a place where dreams come true, and inspired people from all over the world to find for themselves the magic that was America. And Frank Sinatra's Voice was the soundtrack for their lives." With the many challenges the world is facing today, Davi found it imperative to voice the relevance of The Great American Songbook. The album "is a journey through different aspects of love – from the seduction and elation of falling in love to the loss and heartbreak of it and then back to its rediscovery. It is a metaphor for this great country of ours, that no matter how hard times are, the Best is Yet to Come."
In his early acting years, Davi attended Hofstra University on a drama scholarship. He then moved to Manhattan, New York where he studied with the legendary acting coach Stella Adler, who became his mentor. Davi became a lifetime member of the Actors Studio, where he studied with acting teacher Lee Strasberg. Always perfecting his craft, Davi studied under Sandra Seacat, Larry Moss, Milton Katselas, Martin Landau, Mala Powers, and George Shdanoff, the creative partner and collaborator with Michael Chekhov (actor/director highly regarded for his acting technique).
Davi was introduced to film when he was cast opposite Frank Sinatra in the telefilm, "Contract on Cherry Street." Later, his work as a Palestinian terrorist in the award-winning television movie, "Terrorist on Trial: The United States vs. Salim Ajami" brought him critical acclaim and caught the eye of legendary James Bond producer Albert R. Broccoli and writer Richard Maibaum, who cast Davi as Colombian drug lord and lead villain Franz Sanchez in the Bond film "Licence to Kill." Today, Davi is one of the top Bond villains of all time ranking as high as number 2 on many lists. Davi also received critical acclaim within the industry for his provocative portrayal of Bailey Malone in "Profiler." The show struck a chord with audiences, paving the way for such shows as "CSI: Crime Scene Investigation," "Without a Trace," "Law & Order: Criminal Intent," Criminal Minds (in which Davi has guest starred), and many others. In 2004, Davi joined the cast of television's "Stargate: Atlantis," which earned Davi many sci-fi fans. He has also shown his comedic strength in films such as "The 4th Tenor" with Rodney Dangerfield and "The Hot Chick," produced by Rob Schneider and Adam Sandler.
Having appeared in more than 100 motion pictures, some of Davi's most notable film credits span 30 years and include cult-classics and blockbuster hits such as "The Goonies," "Raw Deal," "Die Hard," "Son of the Pink Panther," and "Showgirls." He has worked with such directors as Steven Spielberg, Richard Donner, Blake Edwards, John McTiernan, and Paul Verhoeven, and has worked on film projects with acting talent such as Marlon Brando, Roberto Benigni, Arnold Schwarzenegger, Bruce Willis, Clint Eastwood, Benicio Del Toro, Danny Glover, and Catherine Zeta Jones, to name a few.
In 2007, Davi produced, directed, co-wrote, and starred in "The Dukes," which tells the story of a once-successful Doo Wop group who fall on hard times. The film won nine awards including the coveted Coup de Coeur award. Davi was also awarded Best First-time Director and Best Screenplay in the Monte Carlo Festival of Comedy by the legendary director Ettore Scola where Prince Albert presented him with the awards. Davi was the only first-time director in the Premiere Section of the International Rome Film Festival along with Sean Penn, Robert Redford, Sidney Lumet, Julie Taymor, and others.
In 2011, Davi starred with Val Kilmer and Christopher Walken in "Kill the Irishmen," the true story of Danny Greene, the infamous Irish-American mobster. Davi's latest major motion picture, another true story, "The Iceman," is set to release in 2013. The film also stars Chris Evans, Michael Shannon, Winona Ryder, James Franco, David Schwimmer, and Ray Liotta.
Besides working in music, film and television, and raising his five children, four dogs, and two cats, Davi keeps busy volunteering his time with such charities as The Dream Foundation, Exceptional Children's Foundation, Heart of a Child Foundation, the Los Angeles County Sheriff's Youth Foundation, The Humane Society of the United States, Heart of a Horse, NIAF, The Order 'Sons of Italy' in America (OSIA), and UNICO National. Since its inception in 1998, Davi has been the National Spokesperson for i-Safe America, which is regarded by many internet experts as the most complete internet safety program in the country and is available in grades K-12 in all 50 U.S. states. In December of 2011, Davi released a Christmas single, "Mistletoe and Holly" that benefited The Salvation Army.
Davi has received numerous awards for career achievement and community involvement. Among his awards, Davi has received the George M. Estabrook Distinguished Service Award from the Hofstra University Alumni Association (past recipients include Francis Ford Coppola and William Safire). In 2000, Davi was awarded the FBI's Man of the Year Award in Los Angeles. In 2004, Davi was named KNX radios' "Citizen of the Week" for saving a young girl from a fire in her home. The same year, he also received the Sons of Italy's Royal Court of the Golden Lion Award including a $20,000 donation to a foundation in which he is involved. In addition, he received the 2004 STEP Award (Science, Technology and Education Partnership) (past recipients include Arnold Schwarzenegger). In 2007, Davi was awarded a Lifetime Achievement Award from the Italian Board of Governors in New York, where New York State recognized his value as an artist and community leader. In 2008, he received the Italo-Americano Award from the Capri-Hollywood Festival. In 2011, Davi was awarded the "Military Order of the Purple Heart" (MOPH) Special Recognition Award for dedication and service honoring America's service members, veterans, and their families.
Davi is currently on The Steering Committee for George Washington University's Homeland Security Policy Institute and is the only entertainer among 28 members, which consists of mainly Senators and former heads of the FBI and CIA. Davi has developed Civilian Patrol 93, which is currently at Homeland Security, where a lesson plan is being written.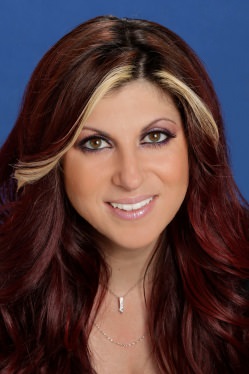 ANNE CECERE (Summit #1, #2, #3,#4)
In 2012, Broadcast Music Inc.'s Anne Cecere was nominated for Billboard Magazine's "40 Power Players under 40" by BMI's CEO Del Bryant. Her current duties as BMI's Director of Film & TV Relations include signing new songwriters, composers and publishers while maintaining relationships with existing BMI affiliates.
Read More
Her roster includes some of the top composers, publishers and songwriters in the music industry. Some of BMI's most celebrated affiliates include John Williams, Thomas Newman, Danny Elfman, Alexandre Desplat, Taylor Swift, Alan Menken, Shakira, P!nk, James Newton Howard, The Sherman Brothers, Christopher Young, Will. i. am, Brian Tyler, Imagine Dragons, Bobby Lopez & Kristen Anderson- Lopez , Tyler Bates and Alan Silvestri to name a few.
Anne's responsibilities also include routinely organizing and promoting showcases that introduce new talent to worldwide audiences in multiple markets. She regularly meets with a wide array of affiliates in diverse genres of music, to explore their needs, enforce their royalties, and insure the placement of their compositions in the marketplace. Additionally, Cecere oversees BMI's relationships in the increasingly important video game community.
Anne's work has secured her a prominent position in the eyes of film & TV composers, songwriters, network, studio, library and production executives. Royalties from audio-visual sources now make up more than half of all revenue that BMI generates, specifically royalties from cable TV being BMI's largest single source of domestic revenue. "Since joining the ranks of BMI in 2004, Cecere has been a major contributor in bringing in these record royalties" sites CEO Del Bryant.
Before joining BMI in 2004, Anne had the pleasure of working with multiple award –winning composer, Mark Isham. As Managing Director of Earle Tones Music, she was involved in every aspect of the post production process with notable contributions to films including Miracle, The Cooler, Highwaymen, Twisted, Spartan and the 2006 Academy Award – winning film, Crash.
As a result of her expertise Ms. Cecere is frequently sought out to speak as an authority on craft and culture of the entertainment industry. Most recently, she has been featured in Billboard Magazine, Electronic Musician Magazine, Music Connection, Hot Press, The Score and the Wall Street Journal. Anne was also the first person to moderate a panel on music in film, TV & videogames at Comic –Con International in San Diego.
In June of this year, Ms. Cecere completed her term as President of the California Copyright Conference. She also sits on the board of directors for the BMI Foundation and the Society of Singers. Her professional affiliations also include: the Academy of Television Arts & Sciences (EMMYs); The National Association of Recording Arts & Sciences (GRAMMYs); Association of Independent Music Publishers; the Society of Composers & Lyricists; the National Association of Professional Women; the Game Audio Network Guild and the Women's Industry Network (WIN), which she co-founded.
A former opera singer, Ms. Cecere is a graduate of the prestigious University of Miami School of Music with a degree in Music Business and Entertainment Industries (MBEI). In 2014, Anne returned to singing as she performed on the World Premiere of Christopher Tin's The Drop that Contained the Sea at Carnegie Hall.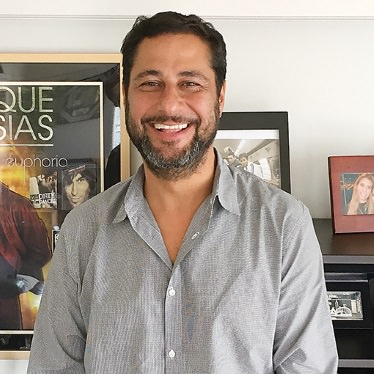 FERNANDO GIACCARDI (Guest Speaker Summit #2)
Fernando Giaccardi began his career in the music industry at Televisa/Mexico in 1990 where he held several positions in their radio, concert and label divisions. Fernando was the product manager for Enrique Iglesias' debut release in 1995 at Fonovia and ended his career there as the Senior VP of Marketing and Promotion for the label after also running their international division.
Read More
While working for Televisa/Fonovisa, Fernando became an expert in Latin Marketing both internationally and in domestic markets.
In 2000, Fernando moved into management joining The Firm to work with multi-platinum artists and be directly involved with DVD production, producing such DVDs as The Backstreet Boys' Black and Blue Around the World and Audioslave's Live in Cuba.
In 2009, Fernando joined The Collective Music Group and in 2013 moved to Red Light Management, where he manages long time client, Enrique Iglesias. With almost 20 years of experience, Fernando has worked with multi-platinum artists such as Kelly Clarkson, The Backstreet Boys, Molotov, Audioslave, Limp Bizkit, Snoop Dogg and many others.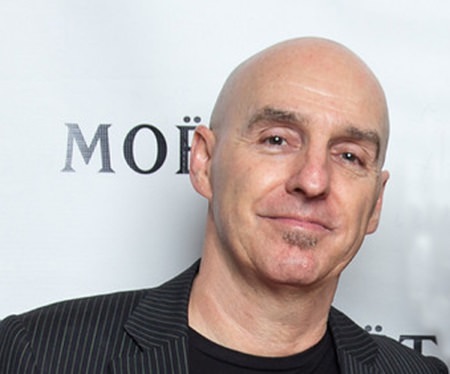 DUNCAN WESTLEY (Guest Speaker Summit #2)
Duncan Westley is President & CEO of Social Stardom, a boutique digital/social media marketing & management company. Social Stardom will manage your digital presence. We create and manage your social media channels, and develop integrated digital strategies that resonate with your audience, drive and manage engagement, and build relationships with your social community that creates active advocates for you and your brand.
Read More
Create. Connect. Grow. Collaborate. Integrate. Innovate.
We're also growth hackers! We'll continually and rapidly build your community on Instagram, Facebook, Twitter, YouTube etc, to create an ever-expanding audience to interact with.
Testimonials:
"I wanted to thank you for your creative edge and professionalism in your work. In the past 2 days alone, due to our social media exposure, the "Keeping up with The Kardashians" production company hired us to cater for the Kardashian wedding film crew in Santa Barbara. They found us on Facebook, thanks to you! Again, just a great big thanks for all that you have done for us" – Nancy Weiss. Food Services Director, Santa Barbara Unified School District.
"Great job for the amazing work – you are #awesomesauce. I love what you do" – Katie Cornish. Digital Director, Nintendo of America.
"Every job you do for us is amazing, professional, and you always over-deliver. Thank you!" -Kerstine Johnson, Senior Director, Global Public Relations for Activision Skylanders.
"It's very difficult to come across reliable social media experts, but Social Stardom not only delivered what they promised, they were extremely responsive and professional while doing so. The amount of added exposure we saw was tremendous and was by far the highest return we saw from any outlet or advertising we did. Working with Social Stardom definitely gave our latest event more exposure to the right crowd which drove views, sales, and ultimately more attendance to our event" – Dusty Stutsman. CEO, Night Out.
"Hire Social Stardom, then get out of the way and let them do their thing! The results are spectacular!" – Shannon Loar-Coté. Owner. Hello Gorgeous Models.
Contact: duncan@socialstardom.com | 805.689.3881
Social Stardom social:
Instagram
Twitter
Facebook
Google+
LinkedIn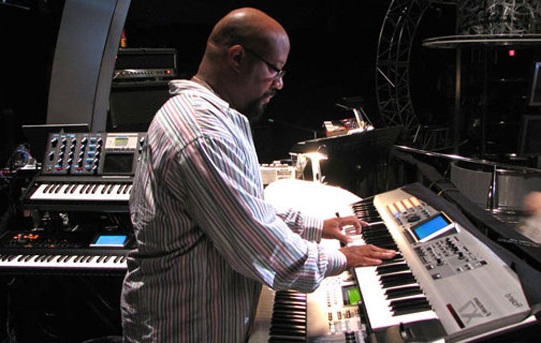 HERMAN JACKSON (Summit #1)
Herman Jackson is a Grammy nominated producer, composer, arranger and musician. He has toured, recorded and performed on the Grammys with Whitney Houston, Stevie Wonder, Quincy Jones, Aretha Franklin, and countless others.
Read More
He has arranged and conducted symphonic orchestras throughout the US and worked as a musician and arranger for The Tonight Show, American Idol, America's Got Talent, Don't Forget The Lyrics, VH1 Divas, The American Music Awards, NAACP Image Awards and many others. Herman's piano and synths were featured on Outkast's Grammy winning "Record of the Year." As Music Director he has worked for Jessica Simpson, Heather Headley, James Ingram, Peabo Bryson, Stephanie Mills, Jon Secada & Oleta Adams. Herman produced the Grammy nominated 24/7 by Gerald Albright & Norman Brown. Herman's work as music director and a performer has brought him in front of audiences at Yankee Stadium, the White House, & the Super Bowl with Beyonce & Jennifer Hudson. He has performed on the Grammy Awards with Whitney Houston, Kid Rock, Keely Smith, Chris Brown, Cristina Aquilera, and Lionel Richie and appeared on TV with Yolanda Adams, Rod Stewart, and Andrea Bocelli.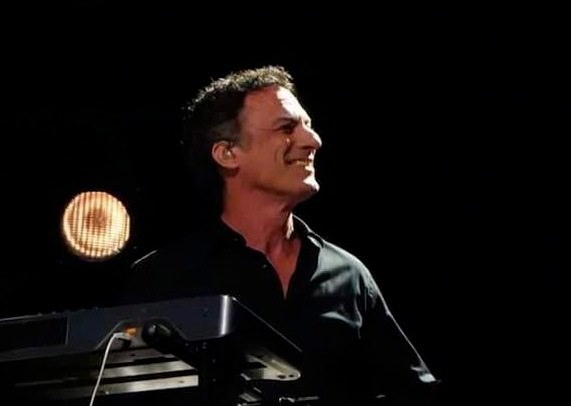 NICK MILO (Summit #2)
Toured with Joe Cocker extensively in Europe, Australia, New Zealand, United States, Canada and South America, 2001-2013 as keyboardist and since 2007 as musical director. Keyboards for Tower of Power, 1988 to 1999, recording seven albums, touring and writing (recorded eight songs). 1986 and 87 in the illustrious Bonnie Hayes band, opening for Huey Lewis and the News in their heyday. (Bonnie is now chair of the songwriting department, Berklee School of Music.)
Read More
Composed for various television and film gigs including series composer for "Cinema Secrets" (AMC, 2002) and film scores for Discovery Channel, including "Rites of Passage", Gabriel Films. Worked with composer Michael Melvoin as assistant and collaborator on various shows including "CBS 50th Anniversary Special" and episodes of "Early Edition."
Graduated in Music Composition, University of Illinois, Bachelor of Fine Arts, cum laude. Worked with the Martha Graham and Jose Limon Dance Companies and had an original score commissioned by the Mary Anthony Dance Company in New York.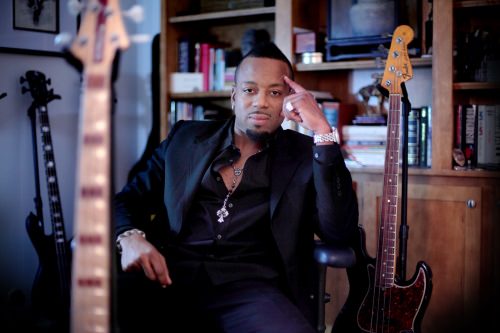 ETHAN FARMER (Summit #1, #2, #3)
A native of Chicago, Illinois, Ethan Farmer has established himself as an incredible talent amongst bass players in the industry today.
His first musical influences came from his family who had a well-known gospel group, THE AMAZING FARMER SINGERS. Upon moving to Los Angeles, Ethan's first big break as a professional was playing with Jody Watley on BET's Planet Groove.
Read More
Since then he gained a name in the music industry touring, writing, producing and recording with numerous artists of all different genre's, including: Janet Jackson, Babyface, Patti Labelle , Darius Rucker, Hootie and the Blowfish, New Kids on the Block, Backstreet Boys, Christina Aguilera, Keri Hilson and the legendary and iconic Lionel Richie.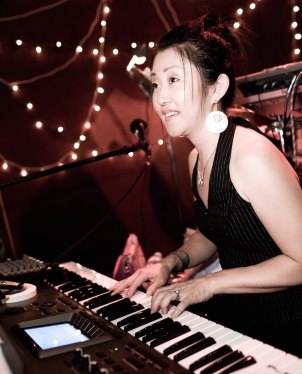 NORIKO OLLING (Summit #2 & #3)
Born & raised in Japan, Noriko Olling started playing piano at the age of five (5) years-old, studying everything from classical to jazz to R&B. She attended Jinai College in Fukui, Japan majoring in music performance. In 1988, she moved to Los Angeles to sharpen her skills to be a force in America's music scene.
Read More
As a result, she has become one of L.A.'s best kept secrets, performed/toured for the likes of:  Chaka Khan, Aretha Franklin, P!nk, Teena Marie & Rick James, Gladys Knight, Michael Bolton, Richard Street and Ollie "Ali" Woodson (of The Temptations) and many more.  Noriko's unique background has given her the perfect combination of classical sensibilities & soulful taste.
In recent years, Noriko's world has expanded to musical theater, and film scoring, lending her talents as musical director and keyboardist for many productions, as well as, composer.  Some of the musical theater highlights are:  Floyd Mutrux (Director, The Boy from New York City), Trini Garza (Producer, Troupe Productions) and Lori Joroslow (Writer, Baby Project).  East West Players, Tim Dang (Director, Beijing Spring).
Noriko has also been working at AMDA Los Angeles (College and Conservatory of the Performing Arts) since 2012 as an accompanist & vocal coach to help students achieve their dreams.
Noriko has done numerous work as an arranger. She has done arranging / transcription work for Marcus Miller, Jonathan Butler, The Jacksons, Dave Coz, Candy Dulfer, Sheila E. Stewart Copeland, X-Japan, Boney James and many more. Her work ranges anywhere from making simple master rhythm chart to full orchestration. Recently she arranged medleys for Jonathan Butler for his South African Tour.
Noriko strives and lives for "Creating something new from nothing."
She is also an artist herself and has released an album titled "Noriko's Love Potions". You can hear her smooth voice, keyboard playing on this album.
https://itunes.apple.com/us/album/norikos-love-potions/id148222087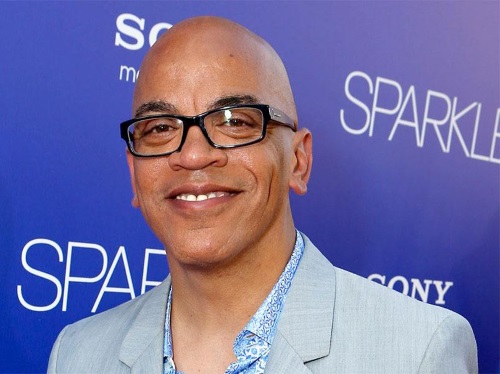 RICKEY MINOR (Summit #1 Keynote Speaker)
Rickey Minor is the Emmy-nominated music director of American Idol. His distinguished resume also includes the Grammys and the Super Bowl, and he has collaborated with major recording artists including Whitney Houston, Christina Aguilera, Alicia Keys, Ray Charles, Beyoncé Knowles, and many more.
Read More
For four years he was also the musical director and bandleader on The Tonight Show with Jay Leno. In his 2009 book, There's No Traffic on the Extra Mile, Minor spins stories from his life in the music business into inspirational gold, imparting the lessons he has learned the hard way.
As a highly successful musician and producer, Rickey has worked with some of the world's most celebrated performers. He knows firsthand that there are reasons why some people succeed, while others fail despite their talent. As American Idol's music director, Rickey helps contestants reach for their dreams week after week. He's seen it all behind the scenes at the wildly popular show.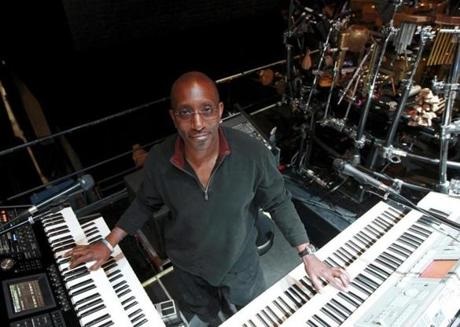 GREG PHILLINGANES (Summit #1)
Music director, session musician and keyboardist Greg toured with Lionel Richie, George Benson, Aretha Franklin, Paul McCartney, Toto, Eric Clapton, and Quincy Jones, and served as musical director for Michael Jackson on the "Bad" and "Dangerous" tours.
Read More
He was featured on every Michael Jackson Epic session, and wrote songs for Paulinho Da Costa, the Brothers Johnson, and Lionel Richie. Stevie Wonder recruited him for the Wonderlove band, where he remained from 1976 to 1981. Greg played on recordings by Atlantic Starr, Debarge, Chaka Khan, Patti Austin, Diana Ross, and Patti Labelle, among others. He has released two solo albums.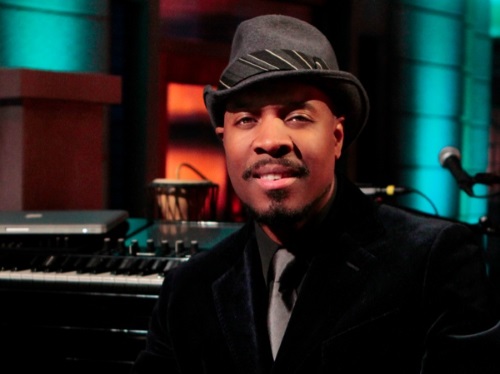 MICHAEL BEARDEN (Summit #1)
Currently Lady Gaga's musical director, Michael has served as musical director for many including Madonna, Rod Stewart and Michael Jackson.
Read More
An accomplished musical director/keyboardist/arranger/conductor and composer, Michael has also performed and/or recorded with Sting, Carlos Santana, Whitney Houston, Lionel Richie, Chaka Kahn, Patti Labelle, George Benson, Youssou N'Dour, Boz Scaggs, Lenny Kravitz, Luther Vandross, Cyndi Lauper, Nancy Wilson, Queen, David Crosby, Stevie Wonder, John Fogerty, Liza Minelli, Elton John, Aretha Franklin and Ray Charles.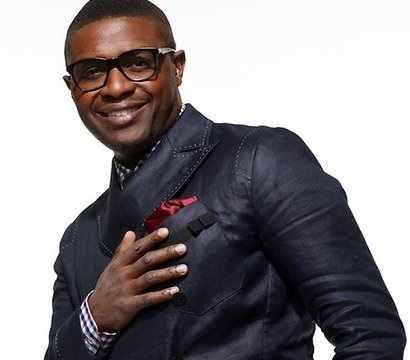 TEDDY CAMPBELL (Summit #1)
Teddy's drums can be heard on recordings with Stevie Wonder, Herbie Hancock, Rod Stewart, Al Jarreau, Kirk Whalum, and Kelly Clarkson.
Read More
Teddy is one of the hardest-working drummers in the business and can be seen on American Idol. His resume is so impressive that even he sometimes has a hard time believing how truly blessed he's been. The drummer grew up in the gospel music scene of Chicago, where he played in church for the first time at the age of four.
Teddy has served as musical director and drummer for pop stars 98 Degrees and Britney Spears. A few of his other musical director credits include Deborah Cox, Kelly Price, Mary Mary, and Ann Nesby (formally of Sounds Of Blackness).
Teddy has toured with The Backstreet Boys, Christina Aguilera, Maze featuring Frankie Beverly, LSG (Gerald Levert, Keith Sweat, Johnny Gill), Queen Latifah, and Bette Midler.
Teddy has also been the in-house drummer for The Image Awards, The Essence Awards, The Billboard Awards, BET Awards, BET's Celebration Of Gospel, VH1 Disco Ball, VH1 Diva's Concert, and the VH1 Save The Music Concert.
Despite all of that work, Campbell still finds the time to stay true to his roots, fronting his own gospel group, The Soul Seekers, who won a Stellar Award for Quartet Group of the Year, the highest achievement you can receive in Gospel music.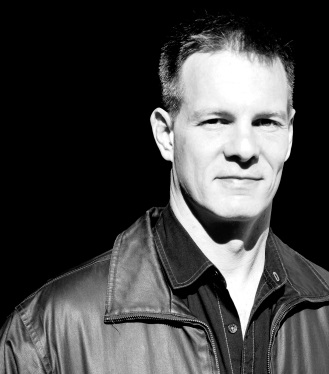 MICHAEL FARRELL (Summit #1)
Michael has written with indie rock legend Morrissey, Grammy winning soul artist Macy Gray (with will.i.am producing), and recently toured as keyboardist with Sarah McLachlan and Richie Sambora of Bon Jovi.
Read More
He's cultivated multiple and varied roles in his career, including film composer, songwriter, producer, musical director, arranger, touring instrumentalist, and session player.
In recent years, Michael has worked as an associate musical director and arranger for NBC's America's Got Talent and The Winner Is, American Idol and The X Factor, and ABC's Dance War. His duties included onscreen performing, arranging, and recording and production of live tracks as well as developing and coaching contestants.
Live performance work includes touring appearances with Alanis Morissette, Vanessa Carlton, Daniel Powter, Five For Fighting, Rita Wilson, Thompson Square, V.V. Brown, and Mariah Carey. Other live and recording clients include Anastacia, Patti LaBelle, Ennio Morricone, 311, Serena Ryder, Jewel, Vanessa Hudgens, Donna Summer, David Hasselhoff, and the Radio City Rockettes.
Michael is a Fulbright Scholar (Waikato University-New Zealand). He also holds a M.S from the Syracuse University Newhouse School (Television Radio & Film) and a B.S. from John Carroll University (Economics).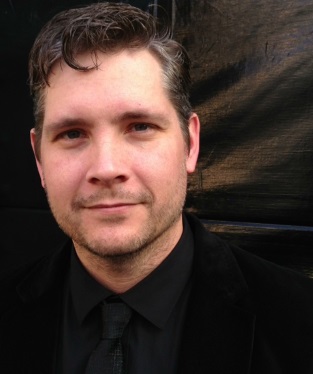 JASPER RANDALL (Guest Speaker Summit #1)
Jasper has contracted, conducted and performed for choruses on over 100 films including Avatar, Frozen, Godzilla, Tangled, Pitch Perfect 1 & 2, Big Hero 6, Minions, X-Men: Days of Futures Past and Despicable Me 2.
Read More
Singer, composer and conductor Jasper Randall is one of the foremost vocal contractors in the film and television industry, having worked with such notable composers as James Horner, Hans Zimmer, James Newton Howard, Harry Gregson Williams, Alan Menken, Alexandre Desplat, Christophe Beck, Brian Tyler, Henry Jackman, Steve Jablonski and Heitor Pereira.
As both soloist and chorister, he's performed with the Los Angeles Master Chorale at the Hollywood Bowl, under the direction of Gustavo Dudamel and Michael Tilson Thomas.
Growing up in a small town in Oregon, Jasper studied music from an early age, eventually coming to southern California for the prestigious Scoring for Motion Pictures and Television program at USC, where he studied under esteemed film composers Elmer Bernstein and David Raskin.
The Los Robles Master Chorale recently honored him with the title of Composer in Residence, with world premiere commissions scheduled for their 2015-2016 season.
CELEBRITY VOCAL HEALTH GUEST SPEAKERS
---
DAVID AARON KATZ & JAN ALAN SCHWARTZ
Superior Vocal Health has made it a life's mission, to be dedicated to helping voice professionals keep their voices and bodies strong, healthy, vibrant, and at peak levels naturally without the use of harmful chemicals and drugs. Superior Vocal Health is the result of more than 25 years of research and investigation by David Aaron Katz, Cantor, international singer of Opera and Broadway, voice teacher, vocal coach, author, nutritional consultant, herbalist and lecturer and Jan Alan Schwartz AKA Wizard. Jan is a Virtuoso Drummer, The Musical Artist "WIZARD", Lead vocalist, Songwriter, Health Guru, Founder of Burlington Audio and Recordingstore.com, as well as the producer of Carib Music.
Read More
While Teaching and coaching voice professionals from around the world, Jan and David found that they were in constant need of something that would help preserve and take care of their voices, something that was non-addicting or damaging to the vocal cords, and was consistent, safe and reliable.
Welcome to Superior Vocal Health. We have been performing as professional musicians around the world for more than 25 years. We have experienced firsthand the trials of being a professional singer and musician and understand that as professionals one cannot afford a bad performance. Like it or not, we must always be"on". Vocal Health must be the number one priority in a voice professional's life, so it's imperative we keep our throats and bodies in the best condition possible.
When you are flying, staying at strange hotels, overusing your voice every day, and dealing with everyday stresses, staying healthy just isn't easy. Inevitably the body and voice break down. How many times have you been sick but said, "the show must go on"? It's happened to all of us. After years of trying every possible remedy on the market with no success, we decided to take matters into our own hands. Superior Vocal Health is the result of years of extensive research and personal experience. Superior Vocal Health was created to give all voice professionals the best tools to care for their voices – naturally – no drugs, no chemicals. Our formulas are designed to restore, rejuvenate, invigorate, and help heal a myriad of vocal issues.
These formulas are not a replacement for proper technique, training, or correct vocal care. That takes hard work, commitment, perseverance, and along with regular checkups with your ENT, learning how to "listen" to your body. Voice professionals around the world use the Superior Vocal Health product line to maintain and keep their voice in top form. Whether we are performing, speaking, rehearsing, auditioning or teaching we always have our Superior Vocal Health products with us. They help keep your vocal cords clear, strong, and healthy.
"Through our own personal experience and the testimonials of countless voice professionals around the world who rely on Superior Vocal Health formulas, you can rest assured Superior Vocal Health products are not only totally safe and good for you, they will work for you! We guarantee it! Stay healthy, and enjoy your voice". David and Jan
– See more at: https://store.superiorvocalhealth.com/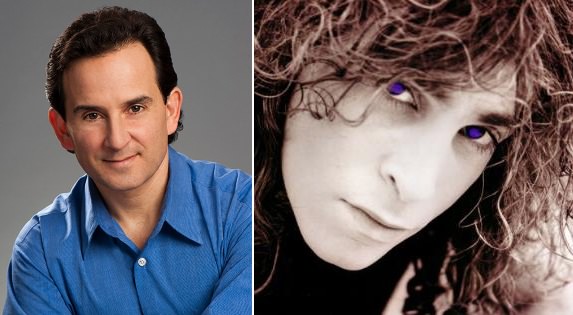 ---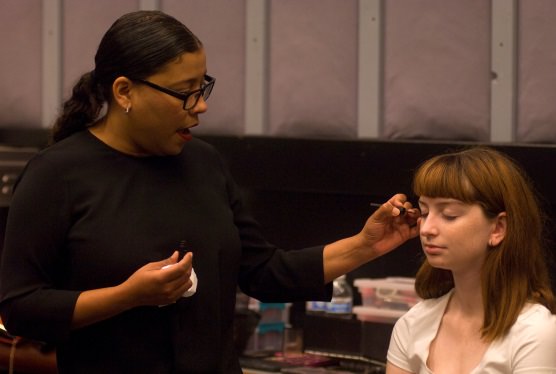 JAMALLIE BRADLEY (Summit #1, #2, #3, #4)
Jamallie Bradley is an accomplished and creative makeup artist with experience in all aspects of media makeup: fashion, video and print. Having worked for many major international music artists and leading faces of film & TV, such as, Serena Williams, Jhene Aiko, Taraji P. Henson, and Kenneth 'Babyface' Edmonds, along with countless others, Jamallie has been able to fully grow and establish herself as a distinguished make-up artist.
Read More
Her work has been featured in some of the world's leading magazines as well as film and TV, such as, "Vanity Fair", "The Academy Awards", and "The Grammy's". Over the years she has truly demonstrated a cutting edge approach to style and glamour. Whether her work takes her on location for a catalog photo shoot, or backstage of a runway for a fashion show or to a wedding, she demonstrates her talent and desire to create a flawless style to enhance the subject in a creative and professional way.
JASON GRIFFIN(Summit #1, #3, #4)
As a stylist, Jason Griffin has worked with an assortment of celebrities in both film and television. Griffin is currently the personal stylist for actor/rapper Bryshere Y.Gray from the hit show Empire and recently costumed designed Queen Latifah's produced film Brotherly Love starring Keke Palmer.
Read More
From 2009- 2013 Jason has styled promos for ABC Network including Scandal, Revenge, Once Upon a Time, Pam Am, The Bachelorette, Ugly Betty and Desperate Housewives.This year Jason celebrates his 20th year in the Entertainment industry working with the who's who's in Hollywood such as Tyra Banks, Ryan Seacrest, Tyrese, MC Lyte,Meagan Good and Taryn Manning.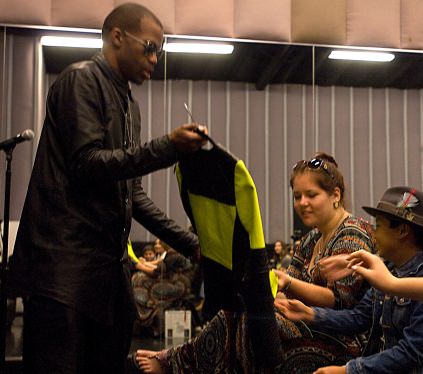 Other Guest celebrities to be added. Also, please note coaches subject to change depending on their touring schedule.